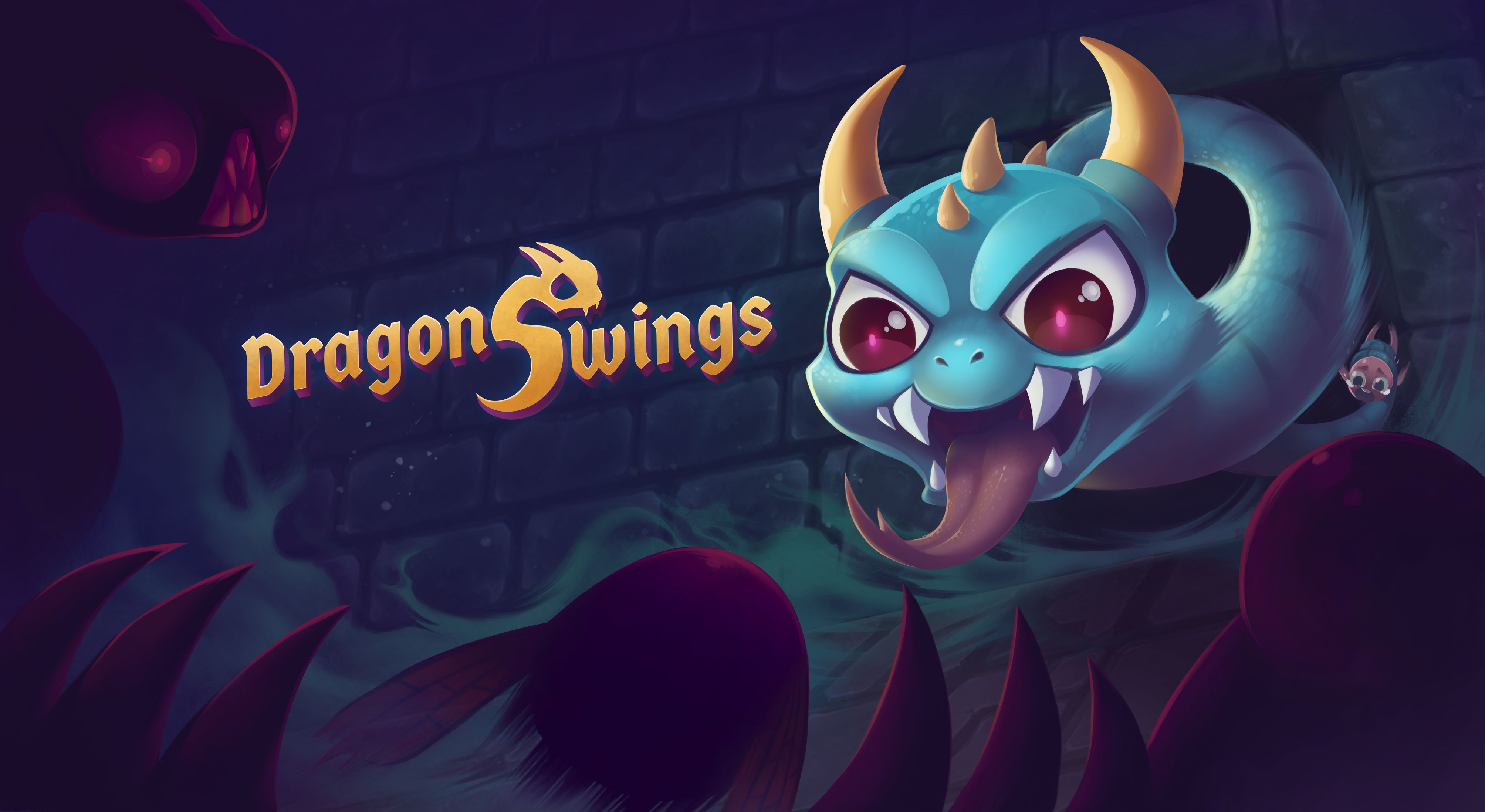 DragonSwings
A downloadable game for Windows
Hook through a dangerous dungeon
and fight your way to get your freedom.
When Isaac meets Spiderman - with a Hook:

About the game
Hooking and throwing are your core abilities to fight your way through this
twinstick-shooter-like 2D top-down dungeon slasher. Your Dragonhook is a
multi purpose weapon of choice!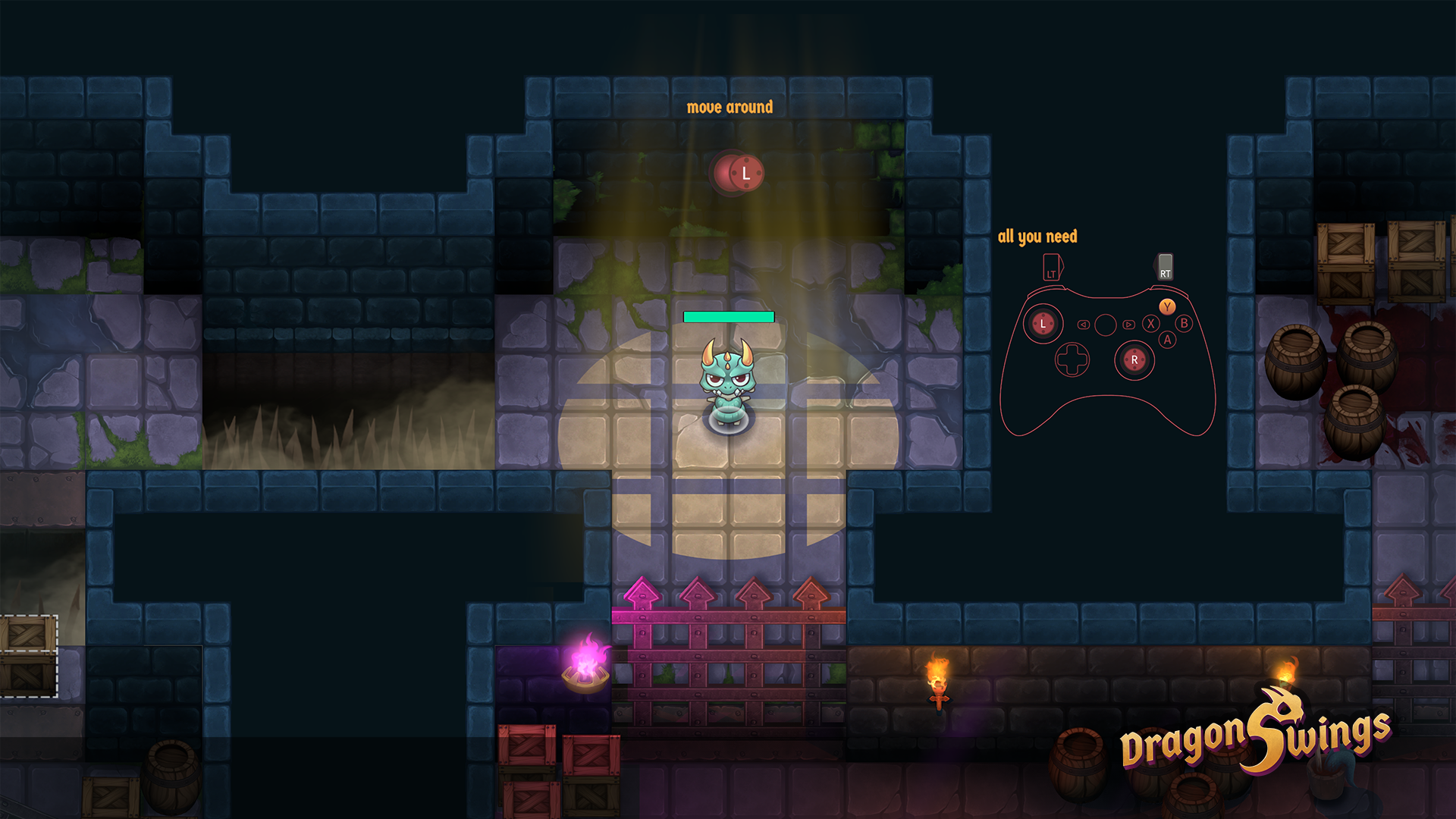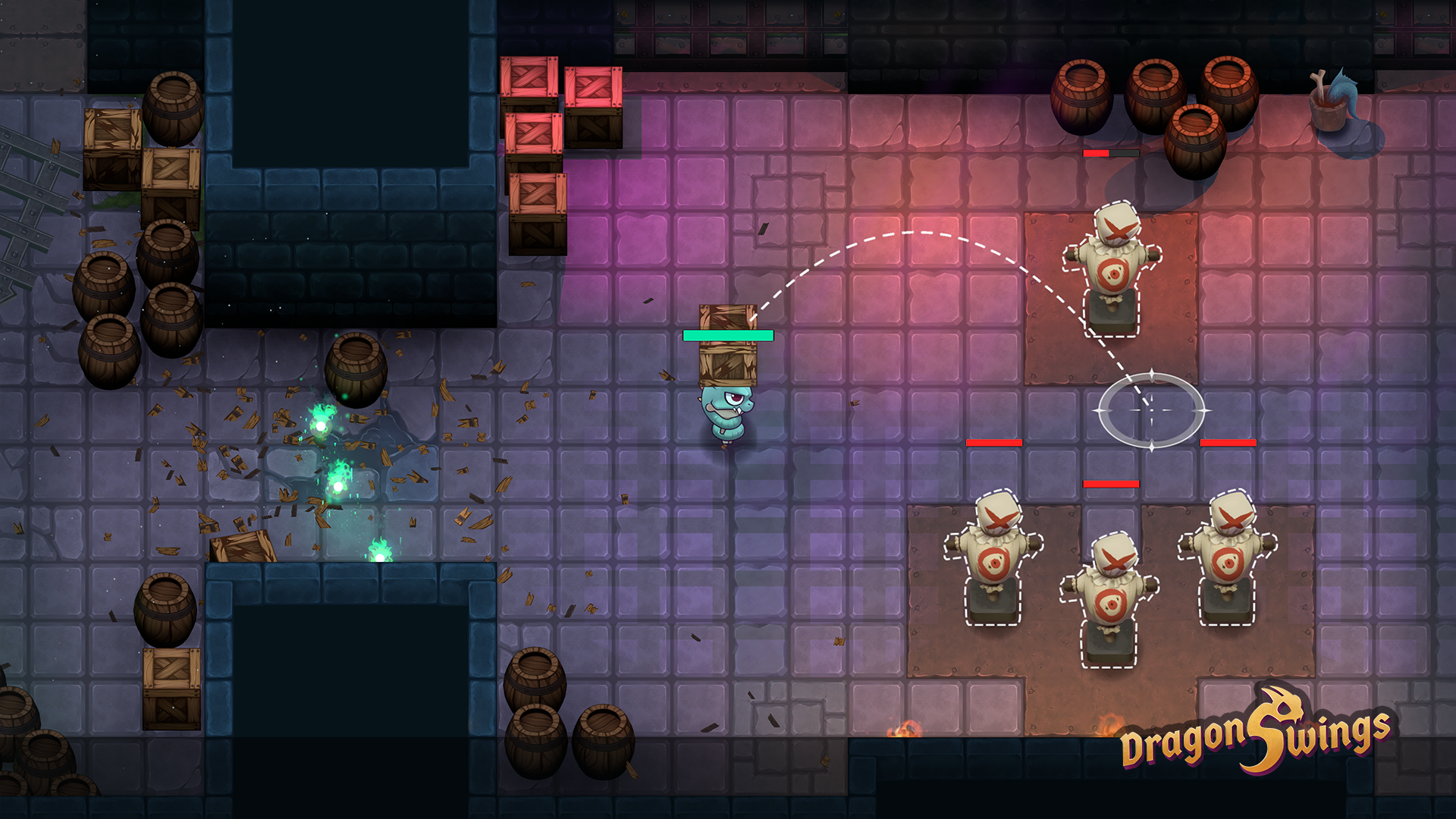 This is a vertical slice and the game is still in developement!

You can now help with the developement! - Name the drageon!
Our little dragon was raised in imprisonment and never got a name. Click at the link below and VOTE <3
Controls

Debug-Options:
o (Keyboard) - no clip
p (Keyboard) - frames per second counter
l (Keyboard) - toggle fog of war
i (Keyboard) - restart
Esc (Keyboard) - Main Menue
About us:
We are a littel gamedev. team formed by gamedesign students from Hamburg (Germany). Our team means:
Philipp (Programming),
Inga (Art/Visuals) and
Eric (Gamedesign/Prototyping/Projektmanagement).
This projekt is part of our studies and our mainproject over the time being here.
And maybe, someday we could release it? That would be awesome!