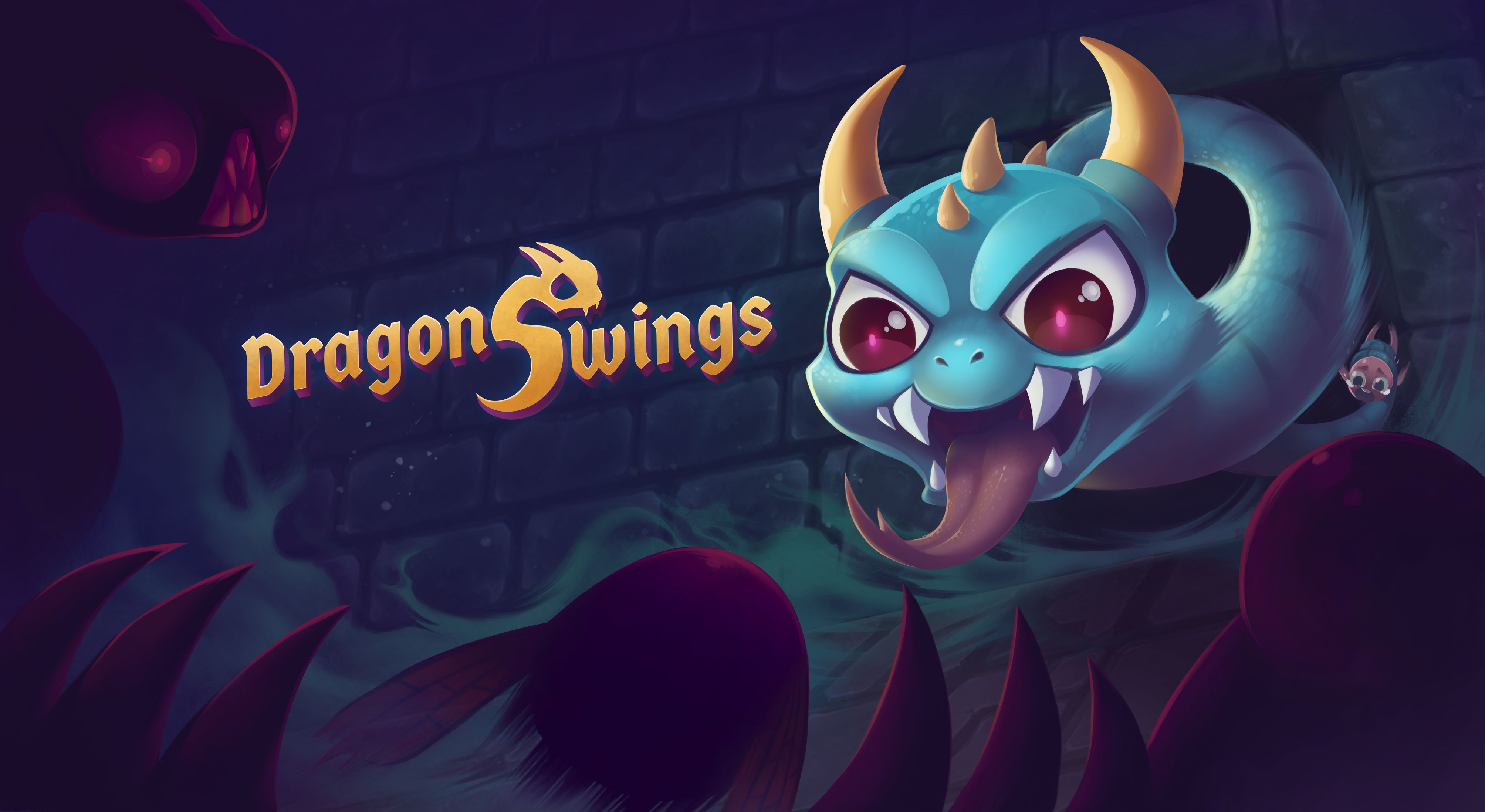 DragonSwings
Hook through a dangerous dungeon
and fight your way to get your wings.
When Isaac meets Spiderman - with a Hook:

About the game
Hooking and throwing are your core abilities to fight your way through this
twinstick-shooter-like 2D top-down dungeon slasher. Your Dragonhook is a
multi purpose weapon of choice!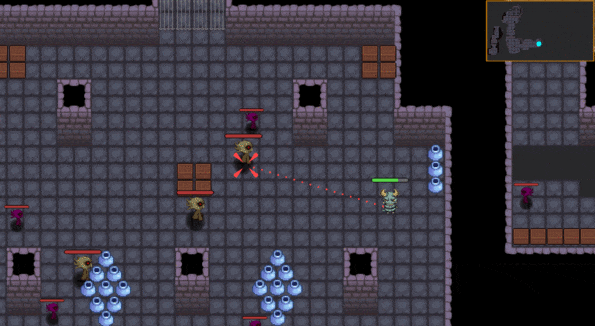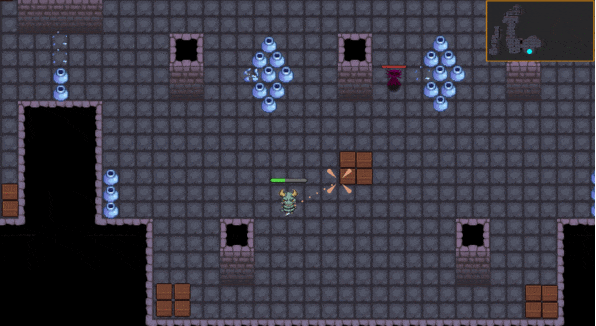 This Prototype is still in very early developement!

Story:
You are cloned by a custist and trapped in their temple.
Until you reach the full age you have to find the way out to freedom.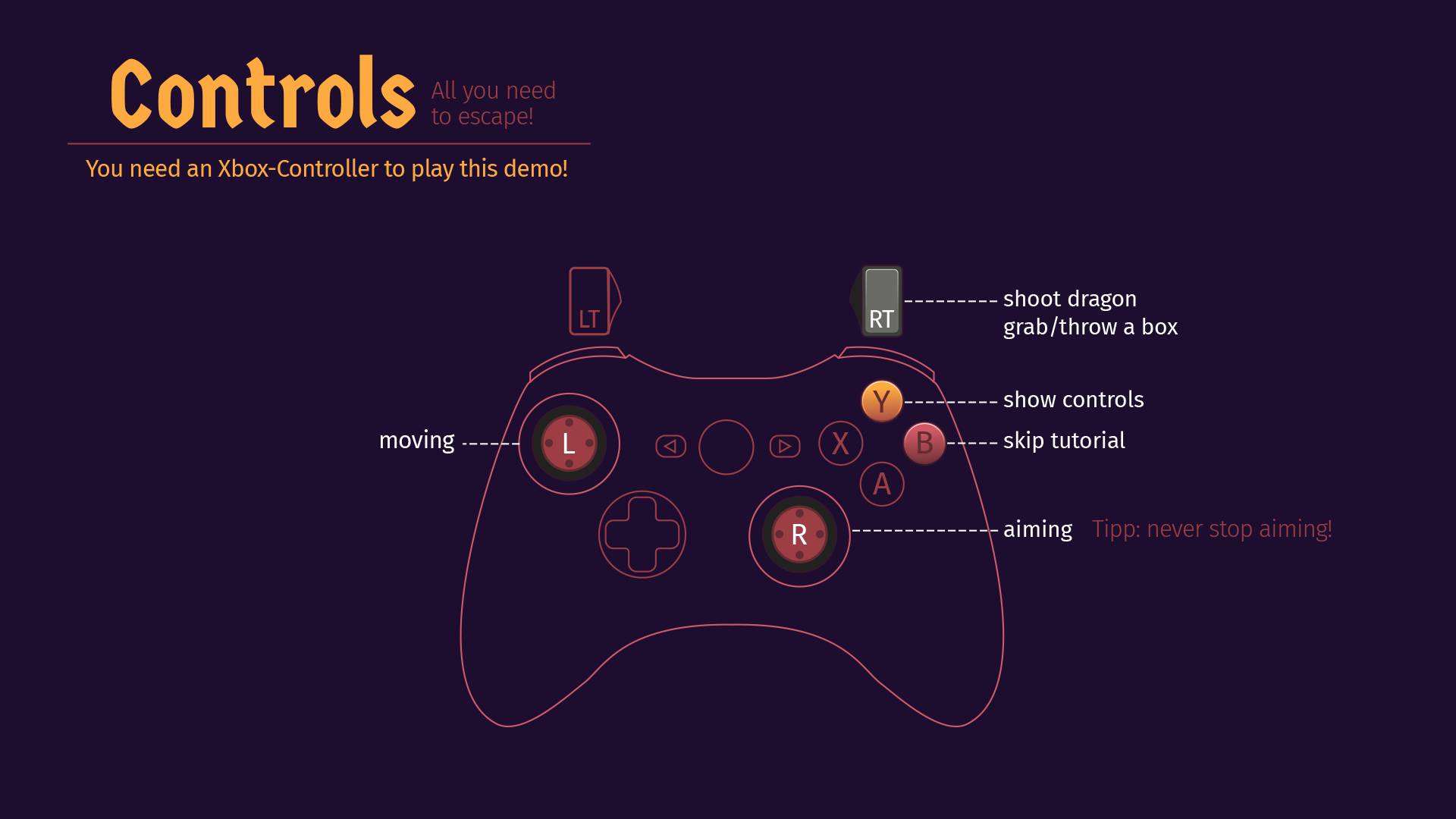 Debug-Options:
L (Keyboard) - reload scene
K (Keyboard) - reset hook
I (Keyboard) - Switch to Keyboard + Mouse (extra weird, not polished)
O (Keyboard) - toggle AutoAim
Our goal:
We really would appreciat every feedback we can get!
We want to learn more about making good games
and want improve our game in every aspect we could.
So go ahead and play our prototype and let us know what you think about it!
Are the controlls like you are expecting them?
Is there any feature you miss playing our game?
Do you like the way we are teasing our visuals?
What do you like most?
More important: what do you don't like?
Or tell us what ever you want to say about our prototype.
Maybe you found a funny bug, or experience something strange:
go for the comments!
All your help and thoughts are really helping us, so thanks in advance :-)
About us:
We are a littel gamedev. team formed by gamedesign students from Hamburg (Germany). Our team means:
Philipp (Programming),

Inga (Art/Visuals) and

Eric (Gamedesign/Projektmanagement).

This projekt is part of our studies and our mainproject over the time being here.

And maybe, someday we could release it? That would be awesome!

We are planing to constantly update our progress here and show you,
how our game is evolving.